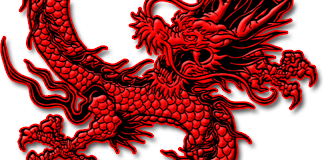 Cart (

0

products)
Cart (1 product)
Total shipping
To be determined
Katanas
We offer a selection of katanas forged in China in the best forges in Longquan, entirely handmade. We have top of the range models in laminated steel up to 7000 layers (Damascus steel), but also more affordable katanas with high carbon steel blades. You can also find wooden katanas for combat training. For aikido, kendo or yoseikan budo practitioners, get bokken, shinai and jyo from the Dojo master brand, which offers excellent value for money.
---
Katanas
The katana is a Japanese broadsword that normally has a curved shape. It is the most famous Japanese weapon in history and the weapon of excellence of the samurai.
Some terms to familiarise yourself with the Katana:
The Tsuka: This is the handle of the katana, it is always strung and the most traditional models are made of ray skin.
The Tsuba: This is the guard of the katana, with the round and highly decorated shape.
Ngasa: This is the blade of the katana, curved and with a single thread.
The saya: The scabbard of the katana.
The katana is a weapon used in several martial arts disciplines such as Aikido, Kendo, Ji Jitsu or Karate.