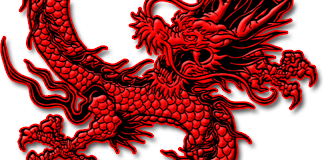 Cart (

0

products)
Cart (1 product)
Total shipping
To be determined
Kimonos Karate & Yosekan Budo
Discover our range of kimonos and trousers for the practice of Karate and Yosekan budo. Our kimonos are mainly from Kwon, Hayashi, Noris, Danhro and Venum. The suits are made of cotton or composite (cotton and polyester alloy). Choose from nearly 60 references the model corresponding to your practice: training, initiation, competitions (kimonos certified by the WKF). We offer clothing for adults and children.
Showing 1 - 54 of 54 items
---
Kimonos Karate & Yosekan Budo
Brief overview of the disciplines
Karate in a nutshell
Karate is a Japanese martial art based on hitting and dodging.
Here it is not a question of keeping the opponent on the ground to win; to win you must have as many points as possible (points that are accumulated according to the techniques used during the strikes and dodges).
It is important to know that no, the clothing that karatekas are wearing is not a kimono; it is called karategi .
It is true that the generic term kimono is more commonly used, however, there is a difference between the two outfits: karategi is lighter and has a breathable texture unlike judogi.
Yoseikan budo, what a strange word
Yoseikan budo is a Japanese martial discipline based on the undulation of the body.
Indeed, the goal is to use the whole body in order to draw the most energy and thus strength.
Yoseikan Budo includes strikes, locks, throws, chokes and restraint techniques.
Weapons are also used, although it is possible to practice Yoseikan Budo with bare hands.
Which outfit for my discipline?
For karate
In Karate, we use to wear a karategi. They are usually made of cotton.
However, recent advances in textiles have resulted in composite designs such as cotton/polyester or polyester/rayon.
A composite kimono has the advantage of being quite practical. It is comfortable and can be cleaned and stored almost effortlessly.
Indeed, like any outfit, karategi requires rigorous maintenance in order to keep it for a long time. Thus, think of washing it regularly.
For Yoseikan Budo
The custom is to wear a double-breasted jacket in navy blue and white trousers. The set is completed with a blue and white belt.
In addition to clothing, Yoseikan Budo requires other equipment: weapons (nunchaku, tonfas, swords) and protection (helmet, shin pads) depending on your practice.