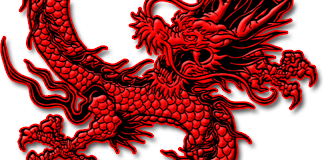 Cart (

0

products)
Cart (1 product)
Total shipping
To be determined
Chinese Decoration
In this tab, discover everything you need for a traditional Chinese decoration! DragonSports offers you a wide range of lanterns (in satin or in an alloy of plasticised paper and synthetic fibres), couplets, fans and chess sets.
Showing 1 - 57 of 57 items
---
Chinese Decoration
Chinese decoration as a touch of exotism.
Chinese culture is becoming more and more a part of everyday life, and a lot of this is done through decorative items.
Thanks to their exotic aesthetics, Chinese decorations can create an original, colourful and refined atmosphere.
Beyond the aesthetic aspect, Chinese decorative items are full of history and often subject to a notion of superstition.
Meaning of lanterns
As a rule, they represent vitality and luck. The colour red symbolises happiness and fortune (in this case luck).
There are lanterns of other colours and their meaning is quite different.
A blue lantern signifies illness and a lack of energy: in other words, if a blue lantern is in front of a house it often means that a member of the family is ill.
In the same spirit, we find the white lanterns. These are linked to death and refer to the death of someone close to us.
Finally, and very rarely, it is possible to find purple lanterns. They are not known for their aesthetics but rather for the negativity associated with them. Indeed, purple lanterns tend to bring bad luck.