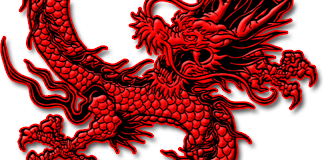 Cart (

0

products)
Cart (1 product)
Total shipping
To be determined
Kettlebells
Here is our range of kettlebells to complement your exercise routine. Choose from over 10 references!
Showing 1 - 22 of 22 items
---
Kettlebells
What is a Kettlebell?
The kettlebell is a form of dumbbell that takes the form of a kettle topped with a handle. Originally from Russia where it is called & laquo; girya & rsquo;, it is sometimes referred to as the Russian dumbbell.
It is a tool that allows you to practice strength training or endurance exercises. The origins of the sporting use of the kettlebell in Russia date back at least to the 19th century.
Little known and little used in the West before the 2000s, Pavel Tsatsouline relaunched his production and greatly contributed to its popularization among the general public in the United States. In France, athletes like Jérôme Le Banner and Christophe Carrio have helped to make it known to a wider audience.
Cross-Training has made the kettlebell a central part of its workouts, HIIT sessions place great emphasis on their handling. Indeed by its versatility of use, the kettlebell will allow you to practice bodybuilding exercises as you would with dumbbells or calisthenic exercises. And on the other hand, to work on endurance and to exercise your cardiovascular system. Certain exercises also involve a work of sheathing, and strongly working the trunk and more particularly the transverse muscle.
Initially only used by strength athletes, then by the greatest athletes of MMA and martial arts, the kettlebell was then adopted by a very large number of athletes in a wide variety of sports, due to of its versatility and its great versatility. In fact, few tools allow such a wide variety of exercises.
Kettlebell exercises particularly target fast muscle fibers and improve explosiveness, so it is very suitable for training in diciplines where explosiveness plays an important role, such as martial arts, athletics, football. ..
You will be able to specifically train parts of your body. Like for example the thighs with the exercise & laquo; Goblet Squat & raquo ;.
The handle allows two-handed or one-handed grip. One-handed exercises will allow you to work on muscle imbalances.
With one or more kettlebels, you can therefore work on strength, endurance, cardio, explosiveness, coordination, asymmetric work, ballistic movements, ... Compact, it is probably the most versatile fitness tool ever!
Choosing a kettlebell weight
The choice of the weight of your ketlebell (s) will obviously depend on your level of fitness, athletic ability and experience level in this tool and the type of exercises you want to perform.
Even if you are a confirmed athlete, but have never practiced kettlebell exercises, it is better to start with a light kettlebell to focus initially on performing the exercises in a perfect shape. Then when you master the form of the exercise, you can gradually increase the weight of your kettlebell.
That being said, in general, an adult woman will initially move towards kettlebells of 6 to 8 kg and then go up to 12 to 16 kg. An adult male will be able to start between 14 and 16 kg and then climb up to 20-24 kg. Athletes who have reached a high level of mastery of this tool will climb up to 32 kg or even 48 kg for monsters;). Be careful, the higher the weight, the greater the risk of injury!
The exercises
There are a multitude of exercises and we will not name them all. For Pavel Tsatousline in his minimalist approach to training, the 2 basic exercises are the & laquo; swing & raquo; and the & laquo; Turkish get-Up & raquo ;.
The Swing
If there was only one exercise to perform with a kettlebell, it would undoubtedly be the & laquo; swing & raquo ;. Ballistic exercise (acceleration followed by the release of a weight) par excellence, and which will make you work on strength, endurance, coordination, explosiveness and cardio! Who says better!
A well done swing (especially with the right shoulder and the body well sheathed) will make you work your whole body.
The Turkish Get-up
Performing this exercise requires excellent coordination. It consists of going from lying down to standing up while keeping the kettlebell in a high position.
And many others
Let us also quote the following exercises which are similar to classic bodybuilding practices:
the & laquo; goblet squat & raquo; which roughly consists of performing a squat while holding the kettlebell in front of your chest
the & laquo; clean & raquo; which is a shouldered movement
the & laquo; strict press & raquo;
the & laquo; deadlift & raquo;
the & laquo; single arm press & raquo;
variations of some one-handed exercises
...