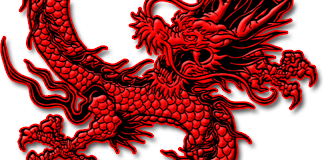 Cart (

0

products)
Cart (1 product)
Total shipping
To be determined
Rails, Wall Mount Brackets, Clips
Explore our range dedicated to the hanging of your punching bags: bracket (wall, folding), gantries, speed platforms, rails and support cages. We also offer you equipment for additional attachments: springs (stretch or compression), carabiners, ceiling attachments, screw joints for speedballs and sliding trolleys
Showing 1 - 54 of 54 items
---
Rails, Wall Mount Brackets, Clips
Have you just bought a punching bag? That's great, now you need a support to hang it on, but which one to choose?
The different hangers for your striking equipment
DragonSports offers you a range of 10 holders for your punching bags.
We are going to present them to you in 2 distinct categories: hangers and floor stands.
Mounts with hooks
In this type we find :
wall-mounted brackets
beam clamps
the rails
ceiling attachments
screw joints
floor fixation
Hangers, whether wall or floor, require above all a suitable structure. Indeed, 3 criteria must be taken into account.
The height under the ceiling: it is necessary to take into account the height of the punching bag but also the ancillary equipment that ensures the safety and support of the punching bag (chains, straps).
The ideal height for hanging the bag is about 10m above the boxer's height
The area: we know that it is easier to install punching bags in a dojo, but it is also possible at home! Of course, you should not install your punching bag in the middle of the living room, because furniture or walls will disturb you.
You need to find a clear area where you are free to move around the bag. Also make sure that the punching bag does not bounce off the walls, as this could impact on your training and damage the place..
The support of the fixation : the punching bags are heavy (on average 50 kg) and are subject to violent impacts. Thus, fixings for ceiling supports (ball joints, ceiling brackets / for beams, rails) can only be made on solid materials that is to say on concrete and wood.
The brackets
If you are unable to hang your punching bags, you can turn to wall mounts, more commonly called « brackets ».
The system is quite similar; simply attach the bracket to your wall, but make sure that the bracket is far enough away so as not to interfere with your practice.
Beware, as with the ceiling supports, you can't fix your brackets wherever you want.
You must make sure that it is on a reinforced concrete wall or on a so-called « masonry » wall (breezeblocks, wood, cement, ...); ESPECIALLY NOT on a plaster wall (more commonly called plasterboard).
The floor fixations
Regarding floor fixings (widely used for double elastic balls), there is no contraindicated floor.
Free-standing supports
As far as free-standing supports are concerned, we have identified 4 of them
Gantries
Les plateformes
Cages
Ground anchors
These floor stands are handy if you don't want to make holes in your walls or ceilings.
In addition, some models are on wheels, which makes them easier to move.
However, we would like to warn you about these types of supports: in fact, with violent impacts the structure can wobble.
Even if the structures are weighted down (by adding ground anchors), they can still move.
Ancillary accessories
We also have a range of ancillary fixings including :
chains (to extend the height of the bag)
carabiners (to connect the punching bag to the structure)
sliding trolleys (to easily move punching bags stored on rails)
compression/stretch springs (to reduce vibration and strain on the bag attachment)
These attachments are sold separately from the holders.