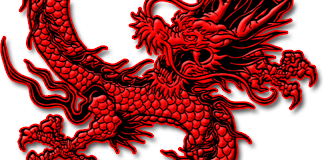 Cart (

0

products)
Cart (1 product)
Total shipping
To be determined
Wooden dummies
Here is our complete range of wooden dummies: single, double, Cai Li Fo. On stand, with spring, on stand or mural. We have models for adults and children. Is your dummy broken? We also have spare parts for mannequins: base, arms, feet, suction cup kit, protective foam...
Showing 1 - 28 of 28 items
---
Wooden dummies
In Chinese martial arts, dummies are used, usually made of wood whether basic (elm, camphor) or precious (sandalwood), these dummies are designed to be rigid and look as much like an opponent or partner as possible.
Ce type de mannequin est essentiellement utilisé dans la pratique des arts martiaux chinois comme le Wing Chun, le Jeet Kune Do et le Choy Lee Fut. Traditionnellement fabriqué en bois, mais récemment l'on peut aussi trouver des modèles en matériaux plus modernes.
We offer you different types of wood for our dummies :
Elm wood : white colour, light tones. Elm wood is hard and resistant to moisture.li>
Camphor wood : this wood is quite reddish (dark tones). It is known to have an excellent resistance to water and cold (up to -10 Celsius degrees or so 14 Fahrenheit degrees)
Dummies elaborated with this wood can therefore be placed outdoors without any problem.
Santal wood : It is a precious wood with dark colours. It releases odours even after being cut.
Origins
The earliest references to the use of dummies date back to the Shaolin Temple. Legends mention that disciples had to progress through an "alley of wooden dummies", fighting each one, some with mechanisms that could inflict lethal wounds, others were manipulated by hidden monks. According to Leung Ting, if this alley really existed, it could have been made up of many wooden dummies dedicated to intensive training.
It is generally accepted that the first training dummies were simple wooden poles, standing upright as a dummy. Today's dummies usually consist of a vertical pole, either driven into the ground or attached to a wall or trestle. Several wooden elements, mobile or fixed, are used as "arms" or "legs".
Depending on the use, fabric or leather elements are attached to the dummy, in order to protect the practitioner from injuries (hand strikes).
The Wing Chung dummy
When wingchun was first developed in Foshan in Fujian province, the dummy form was composed of 140 movements, divided into 10 sections. Later in Hong Kong, Yip Man would simplify the form into 108 movements (a sacred number in the Buddhist tradition), and then a few years later into 116 movements, in order to complete the form.
The dummy created by Bruce Lee is an evolution of the traditional wing chun dummy: a neck is carved into the pole, allowing for more precise and realistic strike work in this area, and the leg is constructed of metal, allowing for strong kicks.
Combat training
The wooden dummy is used to work on movements, coordination, precision, mobility, speed of execution of techniques, and even their power if punching bags are added to the dummy. For this, the practitioner will learn forms being performed specifically on the wooden dummy. Depending on the lineages, the forms contain between 196 and 108 movements.
As time goes by, the practitioner will realise that the wooden dummy is a very interesting training partner, and his sensations will develop little by little.