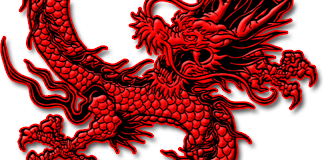 Cart (

0

products)
Cart (1 product)
Total shipping
To be determined
Broadswords
We offer here modern and traditional swords, nan dao (southern sword), bagua, Chinese military... The modern models are lighter and easier to handle than the traditional models which are heavier. These weapons are hand forged by craftsmen. Most of our swords are adapted to the practice of Chinese kungfu (wushu) and tai chi, but some models can be adapted to other types of practices such as Viet vo dao.
---
Broadswords
The broadsword is a cold weapon whose point and edge are used, it can be used with one or two hands depending on the type of broadsword.
The broadsword was originally a weapon adopted by the cavalry and spread because of its robustness and versatility
The choice of blade
We offer a large range of broadsword, but how to choose the right blade ?
We present you the 3 types of blades (rigid, semi-flexible, flexible) and the associated disciplines.
Rigid blades: normally, rigid blades are reserved for experienced practitioners as they are relatively heavy weapons.
Also, broadswords with a rigid blade may be intended for collectors.
Semi-flexible blades: this kind of blade can twist more than 90 degrees but return to its original shape very quickly. This type of blade is mainly used for internal martial arts practice with slow movements such as Tai-chi .These blades are light and manageable, these are also suitable for beginners.
Flexible blades: this type of blade, hence the name, can perform a 380 degree twist. Flexible blades are used for external martial arts where practitioners need to perform quick mouements. This is the type of blade used for example in the practice of Wushu .
Flexible blades, on the other hand, are not recommended for beginners, as the use of this type of blade requires a mastery of force during rapid movements.
The blade length
Most of our Tai-chi broadswords are available in various blade lengths, mostly from 65 cm to 90 cm. But we also have shorter models (50 cm) for children.
The common rule for choosing blade length is to measure the length from your wrist to your shoulder, and add 5cm. In an upright position, with the arms against the body, the weapon held by the guard at the side of the body (this is usually the position at the beginning of a routine). The blade should extend beyond the shoulder to just above the ear.
Beginners will prefer a shorter blade, as it will be easier to handle.
.
Blade composition
Our swords have blades made mostly of stainless steel. Some models are made of steel alloys with zinc or manganese, which provide strength.
We also offer wooden models.
Did you know that?
Sasuke (Naruto) and Tanjiro (Demon slayer) also fight with a broadsword.