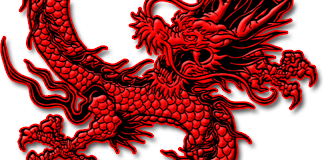 Cart (

0

products)
Cart (1 product)
Total shipping
To be determined
Pao & punching pads
Discover our range of striking equipment for your training. DragonSports offers Paos and shields to combine wrist and leg work.
Showing 1 - 66 of 66 items
---
Pao & punching pads
In contrast to a punching bag, which remains fixed, the pao or the shield are very good alternatives.
Indeed, these equipments allow to improve the precision of striking both in fists and feet thanks to a larger and more resistant striking surface.
Pao's come in the form of padded paddles with fasteners that allow the hitting shields to be attached to the hands.
The striking shields, on the other hand, help to develop reflexes while working on the accuracy and power of striking leg techniques.
Speed and power are important assets in both martial arts and combat sports. The fighter must also acquire technique as well as precision in order to continually improve.
Quality equipment provides a better feeling for both the athlete and the coach. Thus, for leisure or occasional training opt for pao or shields that have a more elongated shape, made of PVC, Pu or leather material, all padded with foam to ensure an intensive training session.