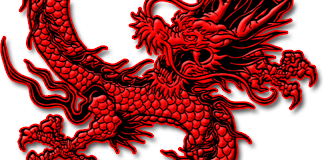 Cart (

0

products)
Cart (1 product)
Total shipping
To be determined
Taekwondo dobok
You are on the page dedicated to doboks (Taekwondo clothing). You will find a large choice of Taekwondo outfits according to your level : doboks for initiation, training, competition (certified by the World Taekwondo Federation). Find the dobok that suits you: cotton or polyester; make your choice! We offer about twenty doboks for adults and children with Adidas and Kwon as the main brands; the leading brands in this discipline.
Showing 1 - 27 of 27 items
---
Taekwondo dobok
A little about Taekwondo
Taekwondo, meaning «the way of hands and feet», is a martial art from South Korea. It is a full-contact discipline, which means that it is possible to put the opponent out of the fight; it is more commonly referred to as a "KO system".
Taekwondo is usually practised with bare hands and the aim is to hit your opponent with your fists and feet above the belt.
The aim is to concentrate one's strength on small areas; the blows are given, for example, with the bowl of the foot (area under the toes) or the head of the phalanges.
The difficulty is to place your shots according to the weak points of your opponent, taking into account the blocks.
And yes, we have talked about attacking so far, but Taekwondo is also about anticipating blows and protecting yourself.
Which outfit should I choose?
In Taekwondo, it is customary to wear a dobok. A dobok is a set that includes a V-neck jacket and trousers, usually white.
It is true that the dobok is very similar to judogi or karategi; the only difference is that the dobok is put on by the head because the jacket is completely closed.
Concerning the trousers, they are much more lightweight than the other trousers used in other disciplines in order to facilitate the kicks.
What material should I choose?
The doboks are made of cotton or a cotton and polyester alloy. However, you must take into account the material of your dobok according to your discipline.
For the fight : you need to combine speed and lightness So it is advisable to go for a synthetic and elastic dobok (with a major polyester component) which will make it easier to do your Yop Tchagi.
For poomsae : Here it is important to have a dobok that makes a lot of noise; that slams.
You should therefore choose a heavier and drier dobok (with a major cotton component).
However, do not neglect your choice; the realization of the poomsae also passes by the appearance; you must have a presentable dobok.