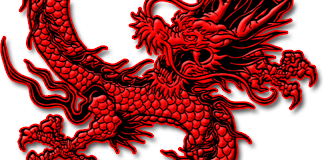 Cart (

0

products)
Cart (1 product)
Total shipping
To be determined
Chest protection
Discover our articles for the protection of the upper body. Plastrons, protective jackets, bras, chest protectors, torso protection, sanda equipment, shoulder pads, wrist guards, Kali jackets. Nearly 40 references to guarantee you a safe learning experience. An adapted protection for the chest becomes necessary as soon as you progress in your practice
Showing 1 - 39 of 39 items
---
Chest protection
Welcome to the special torso and chest protection section.
DragonSport offers you a simple, but very effective category.
So you'll find the right chest protector for your practice, the ideal chest protector to shield the entire chest.
Most of the chest protectors are reversible, which have the particularity of being able to be worn on the red side or the blue/black side.
Heart, lungs, livers, pancreas, kidneys, the torso houses all the vital organs of the human body. If one of these organs comes to be affected during a shock or impact, then the fighter's vital process can be engaged.
Depending on the sport discipline practiced, optimal protection of the torso will not only prevent blows, avoid injuries, but also avoid wounds and thus prevent fractures and other cracks.
The chest protector allows you to take blows to the chest and torso.
Enclosed in leather, usually made of PU leather, PVC or polyester material, it helps to cushion blows.
In addition, the breastplates are reinforced in key points of your body to ensure you are fully protected during your training.