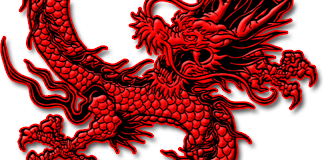 Cart (

0

products)
Cart (1 product)
Total shipping
To be determined
Kungfu uniforms
We offer a complete range of Kung Fu clothing. You will find items to suit your budget but also your needs. We offer satin, cotton and polyester outfits. The best part? Customise them and get a made-to-measure model! You will find outfits of different styles: chang quan, nan quan, Shaolin tunics, IP man tunics, Bruce Lee outfits...
---
Kungfu uniforms
The characteristics of Kung Fu outfits
The Kung-fu outfit is a set composed of a top, a bottom and a waistband. For your knowledge, we don't talk about "Kung-fu kimono", kimono being a Japanese word! We would rather say outfit, tunic, set or jacket and trousers of Kung fu.
How to choose your trousers? It's very simple!
They should of course be loose fitting and slightly longer than a standard trouser.
No, you won't step on your trousers!
Indeed, it is tightened by an elastic band that goes up on the ankles and gives a reverse effect.
As for the jacket, it has a central opening and a brandebourg closure. The jacket has short sleeves in chang quan (northern boxing style) and no sleeves in nan quan (southern boxing style).
Again, traditionally it should be loose in order not to hinder your movements.
The main fabrics
Classic fabric: it is a fabric made of synthetic fibre (polyester). This type of fabric offers a resistant, light, fluid outfit; pleasant to wear.
Moreover, it is a fabric that does not retain odours, offers good thermoregulation and, above all, is a fabric that wicks away perspiration well!
This fabric has a beautiful fall, does not wash out, does not shrink in the wash and above all does not wrinkle!
It is a good value fabric.
Classic premium fabric: this is a fabric with the same characteristics as the classic fabric but the mesh of the premium product is wider, which helps to optimise the wicking of sweat.
There is also a difference in the weight of the fabric compared to conventional fabric. Here, the weight is higher, which results in a thicker, stronger and therefore more durable clothing.
For the record, this fabric was originally designed for the quality-conscious of the Japanese market.
Imitation silk fabric: this fabric is in every way very close to real silk, so much so that a neophyte would not know the difference! We get the same visual appearance, feel and density as a real silk fabric.
The fibre is synthetic, light and soft with a satin finish.
This fabric reflects the light well and will enhance your demonstrations and competitions.
Imitation silk stretch fabric: here we have a very fluid, light and supple technical fibre with a satin look.
The only difference with the imitation silk fabric is the elasticity. Here you are dealing with a more elastic, stretchy material.
Just like the classic imitation silk fabric, this fabric is a very good choice for your demonstrations and competitions.
Cotton & viscose alloy fabric: this fabric is a blend of 65% viscose (artificial silk) and 35% cotton.
It is light, soft to the touch and comfortable to wear. This fabric is very suitable for summer practices.
The outfits of this alloy are affordable and suitable for small budgets.
Satin fabric: this fabric contains synthetic fibre (polyester). Satin outfits are light and comfortable to wear.
Satin outfits are wearable in summer and mid-season and are perfect for performing because of their satin look.
/> Like the cotton and viscose model, the satin outfits are accessible to a large number of people
Select your size
Most of our outfits, jackets and trousers are available in sizes ranging from 10 to 10 cm. For example, if you are 1.68 m tall, you can choose the size "1.60 - 1.70 m".
The outfits are loose fitting, so if you are very slim and/or don't want a loose fitting outfit, you can choose to go one size down.
On request, we can have outfits made with special measurements.
Customised outfits
With customised outfits, you can create your own outfit according to your wishes or your club's identity! You choose the size, the fabric, the different colours and the model of your outfit, benefiting from more than a million possible combinations , and getting a unique outfit, to your image. Who can beat that?
These products are made on demand in China, so there is a delay of several weeks for the manufacturing and the delivery. The preparation time is displayed on the product sheets.
On request, we can also embroider your personalised outfits with your club logo for example (minimum 20).
A wider range of customised outfits is available on ChinaTown-Shop.