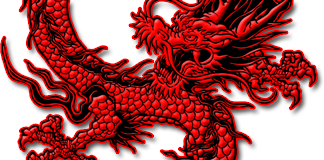 Cart (

0

products)
Cart (1 product)
Total shipping
To be determined
Nan Quan Uniform, Classical

Nan quan style uniform. Made by professional tailors, chosen by many Chinese wushu team.

Synthetic fabric («classical»), robust, do not wrinkle. Can be washed in machin, eventually at lower temperature to preserve it.


The top is ample without sleeves, chang quan style collar and frog fastener. The belt is 240cm long and 20cm large. And the pants has elastics on his waist and ribbed ankle.

This style of uniform is suitable for nan quan practice .

Colors available for the belt : white, red, yellow, blue and black.
Choose your size :
This kind of clothes is large and quite loose, it is intended to practice kung-fu and taichi with complete freedom of mouvement.
If you want an ample uniform, select your size
(ex: your body height is 1.65m or 1.70m, select size "1m60 - 1m70")
If you are thin and/or don't want something too large, take a size below
(ex: your body height is 1.65m, in that case choose size "1m50 - 1m60")
Size
Body height (in)
Top length
Chest measurement
Neck measurement
Waist measurement
Pant length
Hip measurement

In this tab, measurements of the cloth are indicated, not the measurement of the model
Measurement are in centimeters and can vary about 1 to 2cm

0m90 - 1m00
2'11'' - 3'3''
50cm
78cm
34cm
75cm
67cm
93cm
1m00 - 1m10
3'3'' - 3'7''
53cm
84cm
35cm
86cm
70cm
96cm
1m10 - 1m20
3'7'' - 3'11''
55cm
86cm
36cm
96cm
74cm
100cm
1m20 - 1m30
3'11'' - 4'3''
56cm
95cm
37cm
100cm
79cm
104cm
1m30 - 1m40
4'3'' - 4'7''
60cm
100cm
39cm
103cm
86cm
112cm
1m40 - 1m50
4'7'' - 4'11''
63cm
103cm
40cm
106cm
92cm
116cm
1m50 - 1m60
4'11'' - 5'3''
66cm
106cm
40cm
108cm
99cm
120cm
1m60 - 1m70
5'3'' - 5'7''
73cm
112cm
42cm
120cm
106cm
124cm
1m70 - 1m80
5'7'' - 5'11''
79cm
122cm
45cm
126cm
112cm
128cm
1m80 - 1m90
5'11'' - 6'3''
85cm
126cm
47cm
134cm
119cm
136cm
1m90 - 2m00
6'3'' - 6'7''
91cm
132cm
48cm
146cm
125cm
142cm
2m00 - 2m10
6'7'' - 6'11''
97cm
136cm
49cm
154cm
131cm
148cm
Product #51424
Composition :

Polyester

Fabric :

Classical

Discipline :

Wushu

Style :

Nan Quan

Brand :

ShenLong

Discount on cart :

Yes

Delivery time :

1-4 working days